Our Story
How We Met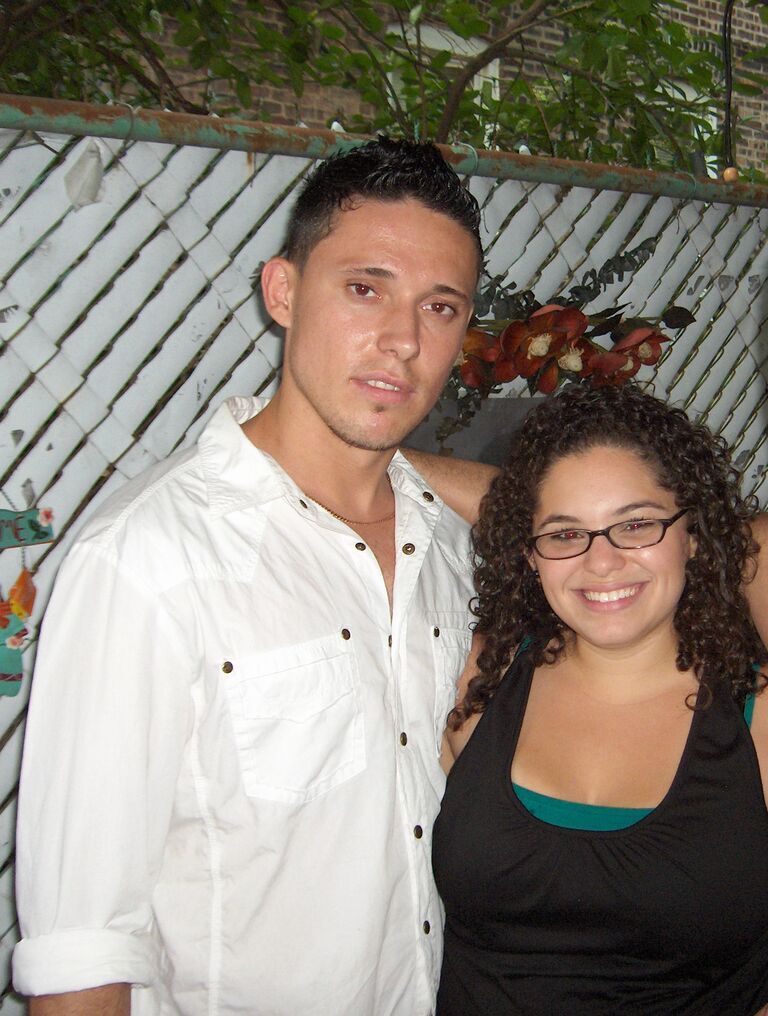 In the concrete jungle of New York City, two individuals from separate parts of the world met. Laura Garrido, a Dominican-American native of Jersey City NJ, asked Jasmin Feratovic, a Montenegrin-American native of Astoria Queens NYC, to dance. This first encounter at Webster Hall nightclub would be the beginning of a love story of two distinctly different cultures.
The Proposal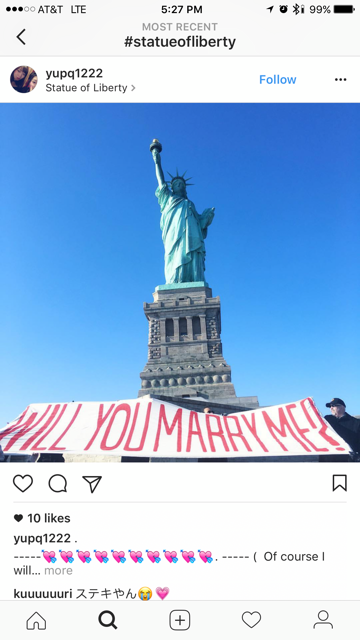 To understand the proposal, you must first understand the three "simple"requests made by Laura Garrido to Jasmin Feratovic: 1) Hair must be tidy. 2) Nails must be painted. 3) Family must be present. This implanted the seed for what would be a mastermind craft of a proposal. Just think Ocean's Eleven and then imagine how an entire army of people would carry-out Jasmin's schemes.
Laura was completely out of the loop when she was told about a fictional contest that her best friend Melissa Zea won on HGTV. Laura was told that Melissa's prize must be redeemed with another couple. Thus, an invitation was created for Laura and Jasmin to join in on the fun which would take place on Valentine's Day (also, coinciding with Laura's 29th birthday). Monica Garrido, Laura's sister, invited Laura out to do her nails for her 29th birthday as a gift. At this point, it was time to meet at the location where the prize was being unveiled and Melissa was supposedly stuck in traffic. Once Laura discovered that the prize was a private helicopter ride over NYC, she refused to board the flight without her best friend. Melissa insisted over a cellphone call, ''Laura, don't let the prize go to waste—no matter what you must get on the helicopter!" Laura then dragged her feet and boarded as instructed. As the helicopter flew over the Statue of Liberty, Laura noticed a big giant, hand painted, red sign beneath Lady Liberty that read, "Will you marry me?" Laura pointed to it and said, "Look, someone is getting married!" It was then clear she was completely clueless and the pilot instructed her to look to her other side. It was then that she saw the ring and the handsome man holding it with his giant smile. The answer was ''Yes!" And beneath them was both Jasmin's and Laura's entire family holding up the sign.
Engagement Photo Shoot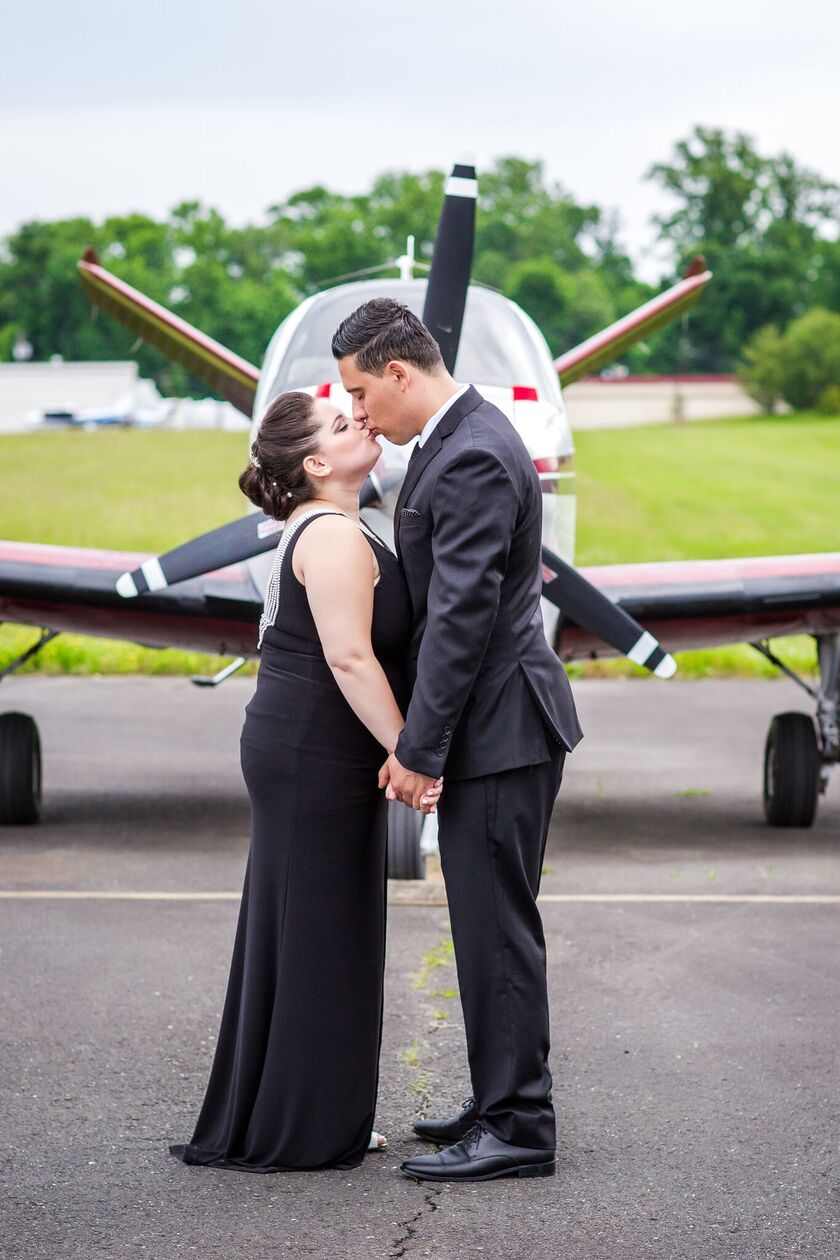 It seems only logical that to best capture the spirit of their love story an aviation theme as emerged. Travel represents the passion that both Laura and Jasmin have. This aviation themed photoshoot captured all the elements that make up this multi-ethnic glamourous couple. A big thanks to Aida Malik, our photographer.
The Wedding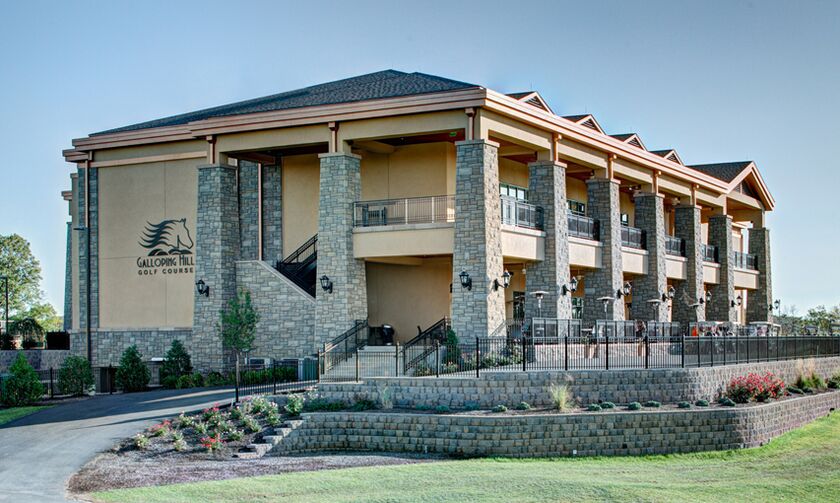 Sunday, September 1, 2019
5:00 PM
Attire: Formal
Ceremony and Reception
Galloping Hill Park and Golf Course
3 Golf Dr, Kenilworth, NJ 07033, USA